Forced Migrations and Refugees in the Mediterranean Basin and the MENA Region, Laura Westra, Nova Science Publishers, 2021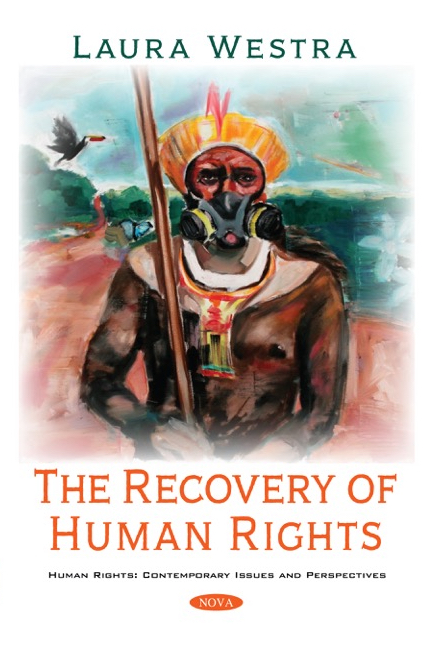 The Recovery of Human Rights, Laura Westra, Nova Science Publishers, 2020
Climate Change and Starvation: From Apocalypse to Integrity, Palgrave Macmillan, 2020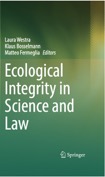 Perspective on Ecological Integrity in Science and Law, L. Westra, K. Bosselman, and M. Fermeglia, Springer Press, 2020
From Principles to Norms: The Development of International Law, Nova Science Publishers, 2019
Ecological Integrity and Land Uses: Sovereignty, Governance, Displacements and Land Grabs, K. Bosselmann, L. Westra and V. Zambrano (eds.), Nova Science Publishers, 2019
Ecological Integrity, Law and Governance, L. Westra, K. Bosselmann, J. Gray and K. Gwiazdon (eds.), Routledge, 2018
Environmental Disasters and Land Grabs as Crimes against Humanity, Nova Publishers, 2018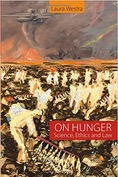 On Hunger: (Science, Ethics and the Law), Universal Publishers, Inc., Irvine, CA, 2017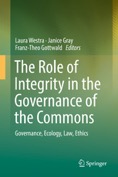 The Role of Integrity in the Governance of the Commons, L. Westra, J. Gray & F. Gottwald, eds., Springer Press, 2017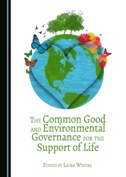 The Common Good and Environmental Governance for the Support of Life, L. Westra, ed., Cambridge Scholars Press, 2016
The Common Good and Ecological Integrity: Human rights and the Support of Life, L. Westra, J. Gray and A. D'Aloia, eds., Earthscan (Routledge), London, UK, 2016
Ecological Integrity and Global Governance (Science, Ethics and the Law), Earthscan (Routledge), London, UK, 2016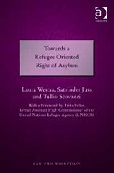 Towards a Refugee Oriented Right of Asylum, L. Westra, S. Juss, T. Scovazzi, Ashgate, London, UK, 2015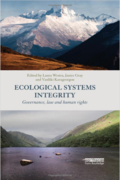 Ecological Systems Integrity: Governance, Law and Human Rights, L. Westra, J. Gray and V. Karageorgou, eds. Earthscan (Routledge), London, UK, 2015
Child Law - Children's Rights & Collective Obligations, Springer, Berlin, 2014
Revolt Against Authority (Social Movements and the Victims of Legal Violence), Brill Leyden, The Netherlands, 2014
The Earth Charter, Ecological Integrity and Social Movements, Laura Westra and Mirian Vilela eds., Earthscan (Routledge), London, UK 2014
Confronting Ecological and Economic Collapse: Ecological Integrity in Law and Human Rights, Laura Westra, Prudence Taylor and Agnes Michelot, eds. Earthscan (Routledge), London, UK , 2013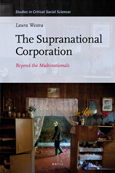 The Supranational Corporation: Moving Beyond the Multinationals, 2013, Brill, Leyden, The Netherlands
"Faces" of State Terrorism, Brill, Leyden, The Netherlands, 2012
Human Health and Ecological Integrity: Ethics, Law and Human Rights, L. Westra, C. Soskolne and D. Spady, eds., 2012
Human Rights: the "Commons" and the Collective, University of British Columbia Press, Vancouver, BC (2011)
Globalisation and Ecological Integrity in Science and International Law, Laura Westra, Klaus Bosselmann and Colin Soskolne eds., Cambridge Scholars Publishing, Newcastle upon Tyne, UK. (2011)
Globalization, Violence and World Governance, Brill, Leiden, The Netherlands (Feb 2011)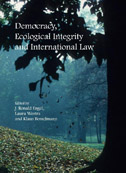 Democracy, Ecological Integrity and International Law, J. Ron Engel, Laura Westra, and Klaus Bosselmann eds, Cambridge Scholars Press, London, UK (June 2010)
Environmental Justice and the Rights of Ecological Refugees, Earthscan Publishers, London, UK, July 2009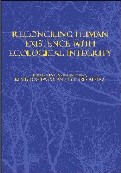 Reconciling Human Existence with Ecological Integrity (15th Anniversary Collection of the Global Ecological Integrity Group), Earthscan, July 2008, Laura Westra, Klaus Bosselmann and Richard Westra, Editors
Environmental Justice and the Rights of Indigenous Peoples - International and Domestic Law Perspectives, Earthscan Publishers, London, UK, 2007
Sustaining Life On Earth: Environmental and Human Health Through Global Governance, 2007. Editor in Chief: Colin L. Soskolne, Co- Editors: Laura Westra, Louis J. Kotzé; Brendan Mackey; William E. Rees; and Richard Westra, Lexington Books, Maryland, USA
Environmental Justice And The Rights Of Unborn And Future Generations - Law, Environmental Harm And The Right To Health, 2006, Earthscan Publications, UK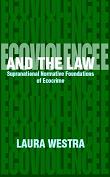 Ecoviolence and The Law - Supranational Normative Foundations of Ecocrime, 2004, Transnational Publishers, Inc., Ardsley, N.Y.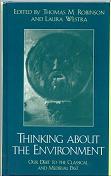 Thinking About the Environment: Our Debt to the Classical and Medieval Past, 2002; eds. Thomas Robinson and Laura Westra, Lexington Books, Lanham, MD.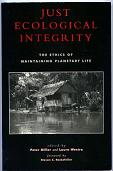 Just Ecological Integrity: The Ethics of Maintaining Planetary Life, 2002, Peter Miller and Laura Westra eds., with Foreword by Steven Rockefeller, Rowman Littlefield, Lanham, MD.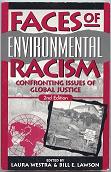 Faces of Environmental Racism: Confronting Issues of Global Justice, 2001 2nd ed. eds., Laura Westra and Bill Lawson, Rowman Littlefield, Lanham, MD.
Implementing Ecological Integrity: Restoring Regional and Global Environmental and Human Health, L. Westra, Philippe Crabbe, Alan Holland and L. Ryczkowski, Eds. NATO Scientific Publications, Kluwer Academic Publishers, Dordrecht, The Netherlands 2000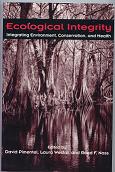 Ecological Integrity: Integrating Environment, Conservation, and Health, D. Pimentel, L. Westra and R. Noss co-eds, Island Press, Washington, D.C., 2000
The Business of Consumption: Environmental Ethics and the Global Economy, L. Westra and P. Werhane, co-eds., Rowman Littlefield, Publishers Inc., Lanham, MD., 1998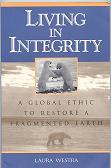 Living in Integrity: Toward a Global Ethic to Restore a Fragmented Earth, Rowman Littlefield, Lanham, MD, 1998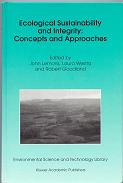 Ecological Sustainabilitv and Integrity: Concepts and Approaches, J. Lemons, L. Westra & Robert Goodland, co-editors, Kluwer Academic Publishers Dordrecht, The Netherlands, 1997
The Greeks and the Environment, L. Westra & T.M. Robinson, coeditors, Rowman and Littlefield Publishers, Inc., Lanham, MD. (1997)
Technology and Values, a collection of readings; co-editors Kristin Shrader-Frechette and Laura Westra; with Introduction to Ethics by Louis Pojman. Rowman Littlefield, Publishers Inc., Lanham, MD, 1997
Perspectives on Ecological Integrity, a collection of papers, one of which by L. Westra, plus Introduction: Co-Editor, Dr. John Lemons (Professor of Biology and Environmental Sciences), Kluwer Academic Publishers, Dordrecht, The Netherlands, 1995 (Product of SSHRC Grant, "The Integrity Project")
An Environmental Proposal for Ethics: The Principle of Integrity, 1994. Series on Social and Political Philosophy, ed., J. Sterba, Rowman and Littlefield Publishers, Inc., Lanham, MD. (Second printing, July 1994)